Articles related to your search:
Boys Brigade For Kids
Let your kids serve the community while serving the Church by thinking and living like Christ!<br><br>Boys Brigade History - The Boys Brigade is a Christian youth organisation founded in 1883 by Sir William Alexander Smith. It was founded on two pillars of Religion and Discipline and is set up to develop Christian manliness by using semi-military discipline, gymnastics, summer camps, and religious services. The first Boys Brigade in Australia was formed in Melbourne in 1890. As of now, there are approximately 500,000 Boys Brigade members in 60 countries.<br><br>The Boys Brigade Object is &ldquo;The promotion of habits of Obedience, Discipline, Self-Respect, and all that tends towards a true Christian manliness&rdquo;, and its motto is ?Sure and Stedfast&rdquo;, derived from Hebrews 6:19 of the Bible: &ldquo;Which hope we have as an anchor of the soul, both sure and stedfast?&rdquo; it pursues to provide a meaningful and enjoyable program that will balance the educational, physical, social, and spiritual areas of the members&apos; life. It aims lead them into a healthy life dedicated to God?s service by leading a sound Christian lifestyle.
Read more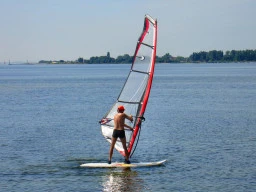 Windsurfing for Kids
Keep cool in summer with this exciting water sport!<br><br>This fast-paced extreme sport is a fun activity for kids and adults alike!
Read more