Articles related to your search: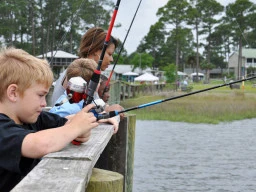 Angling clubs in Western Australia
Enjoy the coasts by joining angling clubs in WA! When it comes to leisure activities, angling is one of the popular activities for kids, as well as for adults in WA. Curious about this activity? Why not let your toddlers join an angling club?
Read more
Angling for Kids
Angling - fishing with a hook and line - is a popular Australian pastime, particularly on a sunny afternoon. Since primitive times people have caught fish to eat and this habit has evolved over the years into both a relaxing leisure pursuit and a fiercely competitive sport that appeals to adults and kids alike.
Read more