Articles related to your search: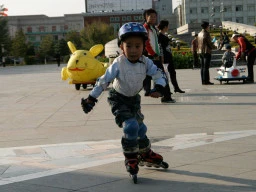 Rollerblading for kids
Make rollerblading a regular family activity! Rollerblading, also called inline skating, has the same speed and fluidity of ice skating. The sport is considered today as one of the most fun activities for kids around the world, including Australia. Why don't you and your children give rollerblading a try?
Read more
Golf classes for kids in Melbourne
Playing golf can help your kids learn self-discipline and good sportsmanship! Do you want your children to start enjoyable activities for kids? Teach them how to play golf- a fun sport that toddlers can learn and master with the help of talented instructors. Enrolling your children in golf classes in Melbourne, Australia can help them learn self-discipline and good sportsmanship!
Read more