Articles related to your search: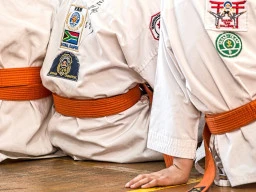 Picking a martial arts school can be hard
I've been doing martial arts for over 20 years now and the challenges faced by parents back then are the same today. You want your child to do martial arts because you believe that it will help them in an aspect of their life. Maybe it's confidence, fitness, protection or interpersonal skills. These tips will help you choose the best martial arts school for your kid.
Read more
5 things you can do to set your child up for a great cricket season
Not every game of cricket is a winner, but with the right preparation you can help your child to feel like a winner every time! These five tips will help you to encourage your child into the sport and ensure they feel supported and successful.
Read more