Articles related to your search:
5 things you can do to set your child up for a great cricket season
Not every game of cricket is a winner, but with the right preparation you can help your child to feel like a winner every time! These five tips will help you to encourage your child into the sport and ensure they feel supported and successful.
Read more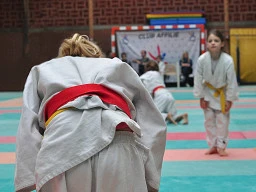 What makes Judo so unique?
The first thing you learn in practically all Asian Martial Arts is how to bow - something that is foreign to most other activities in western life. Why is this important? Read this article to find out!
Read more