Articles related to your search:
Wing Chun for kids
Encourage your children to try Wing Chun for kids. They might be the next Bruce Lee! Wing Chun, practised in over 64 countries (including Australia) is the world's most popular form of southern kung fu. Your children can learn this great activity for kids from a young age!
Read more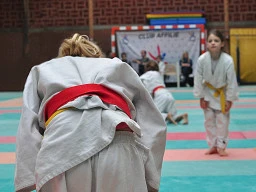 What makes Judo so unique?
The first thing you learn in practically all Asian Martial Arts is how to bow - something that is foreign to most other activities in western life. Why is this important? Read this article to find out!
Read more