Articles related to your search:
Seven reasons to learn Taekwondo
Taekwondo is more than just a sport, it's a discipline for success in life. The relationship between student and a master at Wylie Taekwondo is a sacred one, with benefits reach-ing far beyond the four walls of the dojo. Most students will report it can infiltrate every area of your life. Here we have listed 7 key life benefits of choosing practice taekwondo.
Read more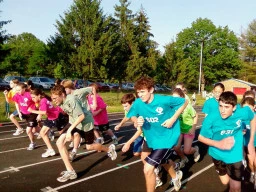 Little athletics in Sydney
Pump up your kids with little athletics! Little athletics is a sport based on athletics, but the rules are slightly modified to fit the abilities of children. Get your kids to run on the track now!
Read more