Articles related to your search:
Seven reasons to learn Taekwondo
Taekwondo is more than just a sport, it's a discipline for success in life. The relationship between student and a master at Wylie Taekwondo is a sacred one, with benefits reach-ing far beyond the four walls of the dojo. Most students will report it can infiltrate every area of your life. Here we have listed 7 key life benefits of choosing practice taekwondo.
Read more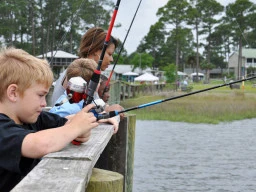 Angling clubs in Western Australia
Enjoy the coasts by joining angling clubs in WA! When it comes to leisure activities, angling is one of the popular activities for kids, as well as for adults in WA. Curious about this activity? Why not let your toddlers join an angling club?
Read more