Articles related to your search: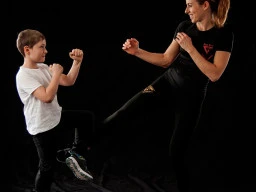 5 benefits children may gain from learning Taekwon-Do
Taekwon-Do is primarily the Korean art of self defence. It is also a lot more than just learning kicks, punches, blocks and dodges. It can help to improve a person's physical strength, mental concentration and self confidence just to name a few. This article outlines five key benefits children can access by practising Taekwon-Do.
Read more
Seven reasons to learn Taekwondo
Taekwondo is more than just a sport, it's a discipline for success in life. The relationship between student and a master at Wylie Taekwondo is a sacred one, with benefits reach-ing far beyond the four walls of the dojo. Most students will report it can infiltrate every area of your life. Here we have listed 7 key life benefits of choosing practice taekwondo.
Read more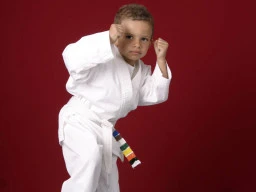 Taekwondo for Kids
For a martial art that can build kids? confidence and self esteem why not try taekwondo?<br>It has evolved into a form of self defence and even an Olympic level game!
Read more