Articles related to your search: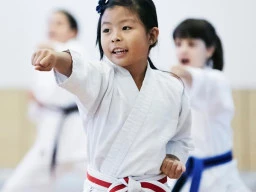 How to pick the correct martial arts school for your children
I was once told by a School Teacher that "Leisure should be pleasurable" and I always remembered that when I designed and taught my classes. I have been teaching karate to children and running my karate school for over 30 years and I know that most parents have absolutely no idea about martial arts. In this article I tell you how to find the best school and instructor for your kids.
Read more
Seven reasons to learn Taekwondo
Taekwondo is more than just a sport, it's a discipline for success in life. The relationship between student and a master at Wylie Taekwondo is a sacred one, with benefits reach-ing far beyond the four walls of the dojo. Most students will report it can infiltrate every area of your life. Here we have listed 7 key life benefits of choosing practice taekwondo.
Read more