Articles related to your search: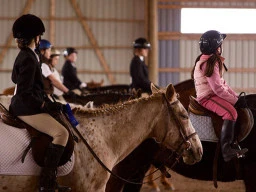 Gymkhana Clubs for kids
Let Your Kids Learn The Ropes of Gymkhana! Gymkhana is a sport for kids and adults which involves obstacles, races, and relays. It is a fun sport which may be played individually or by teams. It is a stepping stone for kids to get comfortable in riding their ponies, and develop their riding skills for a future in Rodeo!
Read more
Golf classes for kids in Melbourne
Playing golf can help your kids learn self-discipline and good sportsmanship! Do you want your children to start enjoyable activities for kids? Teach them how to play golf- a fun sport that toddlers can learn and master with the help of talented instructors. Enrolling your children in golf classes in Melbourne, Australia can help them learn self-discipline and good sportsmanship!
Read more