Articles related to your search: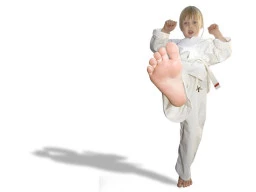 Combat sports for kids
Are your children fascinated by martial arts films? Have you caught them doing a karate chop in the backyard? If so, a combat sport could be the perfect kids activity for them! They build strenght and self esteem with less risk of injury than team sports.
Read more
Golf classes for kids in Melbourne
Playing golf can help your kids learn self-discipline and good sportsmanship! Do you want your children to start enjoyable activities for kids? Teach them how to play golf- a fun sport that toddlers can learn and master with the help of talented instructors. Enrolling your children in golf classes in Melbourne, Australia can help them learn self-discipline and good sportsmanship!
Read more