Articles related to your search:
Fencing for kids
En Garde and let your kids try out a fun and skill-stimulating game of fencing! Both classical and modern fencing is known to be a good sport that can develop your reflex and speed and will definitely be a fun, yet challenging kid's activity that your young ones will enjoy!
Read more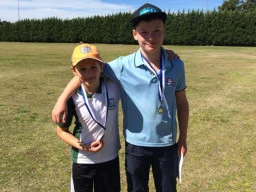 How to reduce sports anxiety felt by kids
Teaching your kid how to manage sports anxiety is an important job; it can prevent them from avoiding sports and physical activity - not just now, but longer term. We want to encourage our kids to be as active and healthy as possible. This article includes top strategies for helping your kid to overcome sports anxiety.
Read more