Articles related to your search: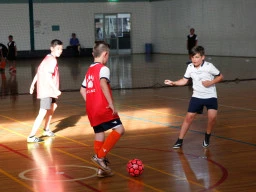 Futsal - the best skills developer
A study has compared Futsal to Football and concluded that Futsal can help kids develop technical skills and transform them into quick decision makers. The study concluded that Futsal players execute passes with a higher intensity as they make 23% more passes per minute that are 18% more accurately than football players. Find out more here.
Read more
Golf classes for kids in Melbourne
Playing golf can help your kids learn self-discipline and good sportsmanship! Do you want your children to start enjoyable activities for kids? Teach them how to play golf- a fun sport that toddlers can learn and master with the help of talented instructors. Enrolling your children in golf classes in Melbourne, Australia can help them learn self-discipline and good sportsmanship!
Read more