Articles related to your search: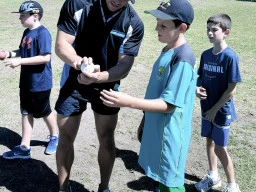 Cricket Coaching tips for Aussie kids
Cricket coaching in school holidays is a perfect time to ensure cricketing skills don't become rusty for junior cricketers of all abilities. In fact, the school holidays gives you plenty of time to continue practicing your game so that when the season recommences, you can remain at the top of your game. You just need a plan and some creativity. Here are some coaching strategies junior cricketers can use to stay in form year round!
Read more
How to keep your kids fit during school holidays
There are many ways to keep your kids fit and healthy these school holidays, including creating a fitness plan for your kids or enrolling them in a sports camp. Read this article to access a fun fitness plan template for your kids!
Read more