Articles related to your search:
Pre School Music For Kids
Encourage your kids to foster an appreciation for music. Get them to participate in preschool music classes!<br><br>Music education is essential in a kid's early learning. They learn to speak and understand their native language through songs and nursery rhymes. Not everyone will grow up to be great singers, composers, or musicians, but every kid should be taught how to sing and to appreciate music in general.
Read more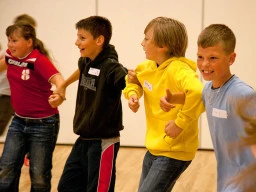 Drama classes & lessons for kids in Melbourne
Express your love for your kids' expressions! Drama originated from Greece where tragedy and comedy were popular. It is often combined with music and dance. Today, drama encompasses different mediums - from theatre to radio. Enroll them to drama classes & lessons for kids in Melbourne, and see your little superstar shine on and off stage!
Read more