Articles related to your search:
How to help your child overcome stage fright
How are you meant to make your child feel comfortable on stage? They love performing but the fear can be overwhelming. It can be really scary being so small and in front of a big audience! These simple strategies include assisting with preparation, affirmations and dealing with those dreaded butterflies in the belly - find out how you can work with your child (or students) to move them beyond the fear.
Read more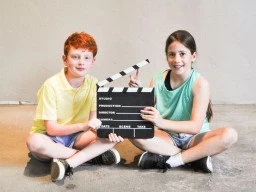 4 Reasons why Performing Arts is more than just a hobby
It's frustrating when something their child enjoys is ranked lower on a parent's priority list when compared to their grades at school. Is it really more important for a painfully shy 8 year old to have top grades than developing confidence? Their grades at school won't help them stick up for themselves in the playground and coming first in their maths class won't help them sell their skills in a job interview. But taking part in the performing arts will help and this is why...
Read more