Articles related to your search: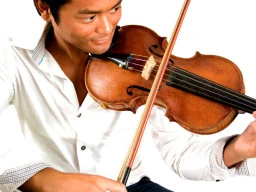 Violins for Kids
Do your kids have an interest in music? They might enjoy learning the violin. A violin, sometimes referred to as a fiddle, is a wooden instrument which is played by moving a bow across four strings. The violin is believed to originate in Europe in the 19th century and has since become popular worldwide. It is the smallest of the string instruments and has a higher pitched sound than other instruments in its family, including the cello and the viola.
Read more
Tips to encourage your child to practice playing a musical instrument
It never ceases to amaze me how much difficulty some parents find in encouraging their child to practice playing a musical instrument. Very few younger aged students will practice of their own volition. Not many five year old kids will say to their parents "Now please excuse me, I am about to head into my room to practice the piano for the next hour or two". However, we have found that the more actively parents are involved, the more the child will feel there is a reason to practice.
Read more