Articles related to your search: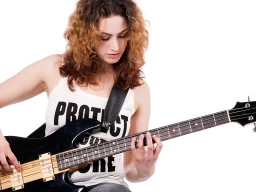 10 reasons to learn a musical instrument
1. It's enjoyable!  2. It's a great way to meet new people 3. It builds your self-confidence 4. Develops your patience 5. Enhances your creative ability 6. Teaches you self-discipline 7. Boosts your memory 8. Brings with it a sense of achievement  9. Reduces your stress levels 10. Improves cognitive skills
Read more
Conducting for kids
We've all seen refined gentlemen acting as conductors of grand orchestras. But did you know kids lessons are available in music conducting? Learning to conduct is a great exercise for kids which educates them about a range of things about music. It can also improve their brain function and social skills in ways that will benefits lots of other areas of their lives.
Read more