Articles related to your search:
Accordion teachers
Get your kids to play folk tunes on the accordion! The modern version of the accordion is played by compressing or expanding the instruments bellows while pressing buttons or keys, causing valves (pallets) to open, allowing air to flow across strips of brass or steel. For fun and quirky kids, the accordion is the perfect instrument!
Read more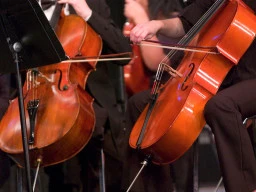 Cello for kids in Sydney
Are your toddlers the kind who loves banging a saucepan with a wooden spoon? Do they clap and sing along with songs on the television? If yes, then maybe your little ones have a natural love and talent for playing music! The best way to find out is to let have a go at learning one.
Read more