Articles related to your search:
Accordion teachers
Get your kids to play folk tunes on the accordion! The modern version of the accordion is played by compressing or expanding the instruments bellows while pressing buttons or keys, causing valves (pallets) to open, allowing air to flow across strips of brass or steel. For fun and quirky kids, the accordion is the perfect instrument!
Read more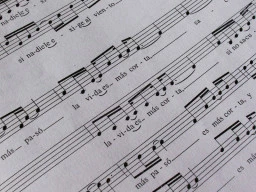 Choirs for kids in Brisbane
Lots of research suggests that singing is great for both your physical and mental health. What better way to give your kids a stress release, a way to improve their health, and an opportunity to socialise with others their age outside a school environment?
Read more