Articles related to your search:
Accordion teachers
Get your kids to play folk tunes on the accordion! The modern version of the accordion is played by compressing or expanding the instruments bellows while pressing buttons or keys, causing valves (pallets) to open, allowing air to flow across strips of brass or steel. For fun and quirky kids, the accordion is the perfect instrument!
Read more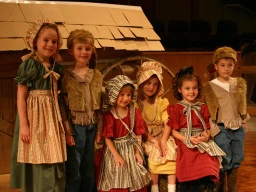 Casting agencies for kids in NSW
Sign your kids up with a casting agency in NSW and kickstart their life of stardom! 'What seem like just fun activities for kids today might be a star career tomorrow for your talented child. Casting directors in NSW can make an everyday youngster into a star- they could be the key to big things for your family!
Read more