Articles related to your search:
4 reasons hip hop dancers should take a ballet class
I was a self proclaimed "anti-ballerina", leotards and tights made me feel self-conscious and I was often heard telling people "I wasn't built for ballet." No, I didn't (and still don't) have amazing feet or great turn out and I'm not super flexible. Nor do I possess any of the ideal physical traits of your stereotypical ballerina.<br> But, I have a new mantra now. "Nobody was built for ballet. Ballet was built for us."<br> This is a first-hand account explaining exactly how ballet can improve your child's hip hop performance.
Read more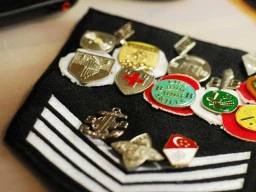 Boys Brigade for Kids in Perth
Let your son's adventure start in Boys Brigade!<br /><br />Boys Brigade is a Christian youth organisation that combines leadership training, drills, and fun activities for kids with Christian values.
Read more