Articles related to your search: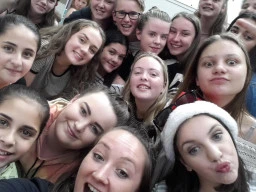 Encourage your child to become a confident and independent dancer (tips)
Joining a dance studio may be the first activity your child is about to attend - and their confidence and independence may waver as they try something new. Take a deep breath and jump in, head first with them. There is so much fun to be had. This article shares some tips to help enhance your child's confidence and independence as they learn to dance for the first time.
Read more
Hip Hop Dance for Kids
Are your kids born performers? If they love to dance and perform death defying stunts they might like to channel their energy into hip hop dance routines. Hip hop is a modern style of dance involving a series of moves set to hip hop songs. It's often called urban or street dance and originated on the streets of America in the 1970s. Australian kids quickly took a like to the style!
Read more