Articles related to your search:
Hip Hop Dance for Kids
Are your kids born performers? If they love to dance and perform death defying stunts they might like to channel their energy into hip hop dance routines. Hip hop is a modern style of dance involving a series of moves set to hip hop songs. It's often called urban or street dance and originated on the streets of America in the 1970s. Australian kids quickly took a like to the style!
Read more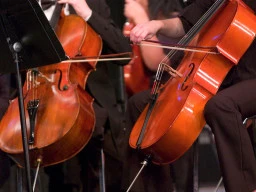 Cello for kids in Sydney
Are your toddlers the kind who loves banging a saucepan with a wooden spoon? Do they clap and sing along with songs on the television? If yes, then maybe your little ones have a natural love and talent for playing music! The best way to find out is to let have a go at learning one.
Read more