Articles related to your search: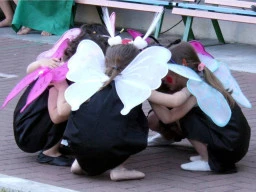 How to host your first kid's birthday party
How do you respond when your child asks if they can host their birthday party at your house? Does that feel overwhelming or daunting? If it does - you need to pick up the essential tips from this article ... and remember the balloons and bubbles!
Read more
Party Games For Kids
Parties are never complete without party games!<br><br>Depending on your theme and on the occasion, you can always have kids games to make your party more enjoyable not only for the kids but for the parents as well. Plan the perfect party games to keep the kids busy!
Read more