Articles related to your search: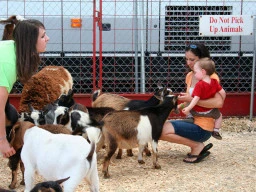 Kindy zoos for kids
Kids will go wild for these Kindy Zoos! Kindy Zoos are zoos where animals are typically smaller and easier to handle so that kindergarteners can have the most fun. Examples of kindy zoos include mobile farms and petting zoos. Pet a tiger cub or a kangaroo today!
Read more
Golf classes for kids in Melbourne
Playing golf can help your kids learn self-discipline and good sportsmanship! Do you want your children to start enjoyable activities for kids? Teach them how to play golf- a fun sport that toddlers can learn and master with the help of talented instructors. Enrolling your children in golf classes in Melbourne, Australia can help them learn self-discipline and good sportsmanship!
Read more