Science Centre Activities for Kids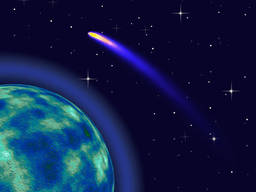 Science centres are educational museums where kids can take part in a variety of interactive games to discover and explore the scientific world. Great entertainment for adults and kids!
A video of Science Centre Activities for Kids
Science centres are full of fun and new things your kids can learn from. It is a great way to get out of the monotonous way of learning science at school. Maybe they will be great fan of it!
Information on Science Centre Activities for Kids in Australia
Will Your Kids Enjoy Science Centre Activities?
Do your kids love to learn and play? They will probably enjoy a trip to a science centre. Packed full of kids activities, interactive exhibits and multimedia games, your children can have fun learning on science from A to Z.
Not sure your kids would enjoy a science centre? Here are some of the benefits:
Educational experience - kids can learn on nature, space, technology and much more.
Indoors - good for rainy or hot days when kids can't play outside.
Creative - lots of opportunities for children to use their imaginations to create and build.
Builds team skills - games often have an element of co-operation or encourage kids to play in teams.
Worried your child will be bored? Even if they are not usually scientific there will probably be plenty to keep them interested including animations, interactive games and kids' workshops. Older kids might enjoy simulation games and many science centres have activities designed for kids who are very young. No matter what age, your child should find something to amuse and stimulate them. Some kids might not be able to concentrate for long periods of time and it might be best to plan a short visit for them.
Planning your first visit to the science centre? You might wish to avoid school holidays and weekends as they can get very busy. Many science centres have cafes and kids play areas and some have picnic areas for you to bring your own food. It is always a good idea to check before taking any food in. Flash photography is usually not allowed.
How Do I Organise Science Centre Activities for Kids?
Not sure if there is a local science centre near you? They are located in most major cities but a quick check of our ActiveActivities directory can point you in the right direction. Admission costs vary from $10 - $20 per adult. Kids' entry is usually half price and there are often family discounts available. Most science centres are open all year round with the exception of Christmas day.
No science centre in your area? If your kids are keen to learn on science they might enjoy a trip to an observatory or museum instead.
Whatever your child's scientific inclinations might be, a visit to the science centre can satisfy their curiosity and stimulate their interest in the world around them. You might even learn a thing or two!
Articles related to your search: