Self Esteem and Confidence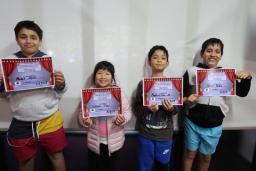 Growing up as a child, I struggled with self-esteem and learning to build my confidence. The inability to interact and build rapport with my peers, made it a struggle to foster and build better relationships throughout my schooling years. If this scenario applies to your child or someone else you know. I would encourage you, that this skill is never far from your reach of hand While many people are not aware of it, starting at a young age from the period of preschool is the perfect time and place to start building the self-esteem of a young child!
In today's world it is never too early to instill in them the power of a positive attitude and the importance of having self-confidence. Confidence is based on reality. It's the steadfast knowledge that goes beyond simply "hoping for the best." It ensures that one can confront a limiting belief — that's the power of true confidence.
Nothing builds confidence like a talented, experienced person showing a child the way and patting them on the back for a job well done. A good mentor can act as a mirror, giving the child the perspective he/she needs to believe in themselves.
We pride ourselves in providing mentors who coach children in developing quality public speaking skills through one on one and group workshops. Our aim is to increase self-awareness, confidence and creative intellectual capacity for the child to be a lifelong learner. We challenge our students to engage in Socratic debating methods, reading material that increases comprehension and creative writing skills, and lastly develop the skills and strategies to actively build their public speaking persona as well as participate in drama showcases.
We are here each step of the way to coach your child's personal development process, and would love to welcome you onboard among our team of passionate and skilled mentors!
Articles related to your search: