Articles related to your search: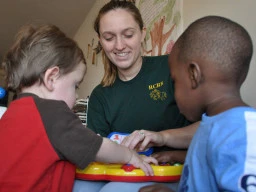 Early Learning For Kids
Know the importance of early learning to your kids!<br><br>Early learning begins even before a child is born. Science has proven kids hear and recognize their mother&apos;s voice while they are still inside her womb. Kids are active learners and are naturally curious &ndash; they tend to learn better on their own and don&apos;t need to be taught in order to learn. Everything that they encounter is a kids learning experience, even those outside of school.
Read more
Preschools for Kids
Give your child a head start on their education by enrolling them in preschool!<br><br>Designed to help prepare kids for school, they are also a chance for big toddlers to play and socialise and for parents to get a well-deserved break!
Read more