Youth support services in NSW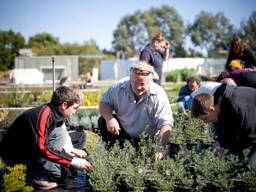 Youth support groups offer a range of services that aim to help children re-establish relationships with their families, deal with disabilities, improve their mental and physical health, recover from abuse, and address many other issues. There are various youth support groups in NSW that you and your kids may benefit from, for instance Youth NSW. Take advantage of the many opportunities offered by youth support services in NSW!
Category: Community
Approximate age to start youth support services in NSW: 8
Approximate price: FREE
This activity comprises of:Volunteering, organizing activities, getting involved in youth support programmes
Best period of the year: Year-Round
School holiday programs available: YES
A video of Youth support services in NSW
Find out more about youth support programmes in NSW
Information on youth support services in NSW
Are youth support services right for your kids?
Both parents and children may benefit from learning more about the various youth support services in NSW. Youth support services offer a range of benefits like helping kids learn more about dealing with school, friends, family, health, and other areas of life.
Youth support organisations can help kids with emotional and mental health issues. Young people ages between five and 25 years old can call the Kids Helpline (1800 551 800) for advice regarding family, mental health issues, child abuse, bullying, and other issues. The Child and Adolescent Mental Health Service (CAHMS) also offers specialised mental health care for young people, including youth programmes like community-based activities, intensive treatment, and parenting seminars that aim to prevent behavioural problems in children.
Youth support organisations can educate kids about the law. For example, the Youth Hotline (1800 101 810) provides legal information to young people under 18, helping them learn more about the law and their legal rights.
Some youth support organisations can offer health services, for example the NSW Association for Youth Health Inc. You can learn more about organisations that provide youth support services for kids by visiting the ActiveActivities directory.
There are also youth support organisations that provide financial support. For example the Good Shepherd NSW, an organization established by the Sisters of Good Shepherd, aims to reduce economic inequality, promote social justice programmes, and increase commitment to disadvantaged and marginalized people. Homelessness NSW also provides social services in NSW for families who are unable to find somewhere safe and secure to live. Homelessness NSW provides youth support services specifically targeting toddlers and children.
Youth support organisations can also provide overall guidance for your kids. Your kids may benefit from YWCA NSW, an organisation that offers mentorship programmes for kids in partnership with the Big Brothers Big Sisters organisation. All volunteers are required to submit a Working with Children Check to assure you of your kids' safety when they're spending time with their mentors.
Get your kids to join a youth support groups
Youth NSW is an example of a government-run youth support agency. Over the years, the organisation has arranged Youth Opportunities Programmes that aim to help young people participate in community development activities for kids. If your kids were born to be leaders, they can join programmes that aim to develop their leadership skills and other talents.
There are various organisations that offer voluntary work in NSW. The Centre for Volunteering offers various resources and support for children who want to volunteer. They have a specific section for kids who want to volunteer for youth clubs in NSW.
Before letting your children engage in volunteer kids activities, educate them about the value of their work and the effect of willingly offering their time and skills to helping others. Let them learn how their work can help the community in order to help them feel more fulfilled by helping out.
Let your kids help the community by volunteering for youth support services!
Articles related to your search: