Articles related to your search: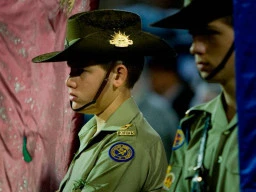 Cadets For Kids
Is your kid a budding leader? Then he might be interested in becoming a youth cadet!<br><br>A cadet is a trainee to become a volunteer military officer. Cadet trainees learn about military life, physical and mental skills, drills and ceremonies, and proper military etiquette. Cadet training does not require trainees to pursue a military career; but it provides them with skills to become efficient leaders and better citizens.
Read more
Golf classes for kids in Melbourne
Playing golf can help your kids learn self-discipline and good sportsmanship! Do you want your children to start enjoyable activities for kids? Teach them how to play golf- a fun sport that toddlers can learn and master with the help of talented instructors. Enrolling your children in golf classes in Melbourne, Australia can help them learn self-discipline and good sportsmanship!
Read more