Articles related to your search:
How to help children learn more through creativity
Our children are becoming less creative than those of a few decades ago and it could be affecting their ability to learn. Studies have shown the children's creativity tends to decrease with age. Most notably from kindergarten to grade three.<br> Using imagination and creativity is vital to children's individual mental health and this article shares how you can encourage your child to be more creative.
Read more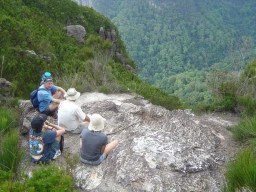 Bush walking in Victoria
Bring your kids out for a bush walking trip in Victoria, where its lush green forests and urban parks are the best in Australia! Gather up the whole family to go bush walking in Victoria, which have a wide selection of urban parks, national parks or reserves, or even full blown forests in the countryside.
Read more