Articles related to your search:
How to teach your kids to cook
Teaching your kids to cook can be as easy as ready, set, go with these tips. Get ready by preparing your thoughts and ingredients before you get started. Get set by reading the recipe thoroughly so you know what to expect without surprises - and then you can go and get cooking! These tips will help your child be a mini chef in your kitchen in no time!
Read more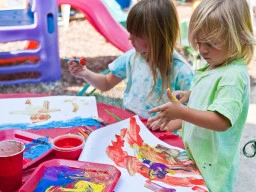 Art activities for kids in the Perth region
Fire up your kids? imagination with art activities! Art is not just limited to the things that can be created by the hands. Music, dancing, and the performing arts are also products of the arts. With all these variety of means, it won?t be hard to channel your children?s energy to art activities!
Read more