Articles related to your search:
How to teach your kids to cook
Teaching your kids to cook can be as easy as ready, set, go with these tips. Get ready by preparing your thoughts and ingredients before you get started. Get set by reading the recipe thoroughly so you know what to expect without surprises - and then you can go and get cooking! These tips will help your child be a mini chef in your kitchen in no time!
Read more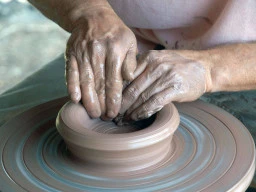 Ceramics for kids in Melbourne
Do your kids stare in wonder at the sculptures in art galleries? Do they love lego and building blocks? If so, they might like to express themselves creatively through the 3D medium of pottery and ceramics!
Read more